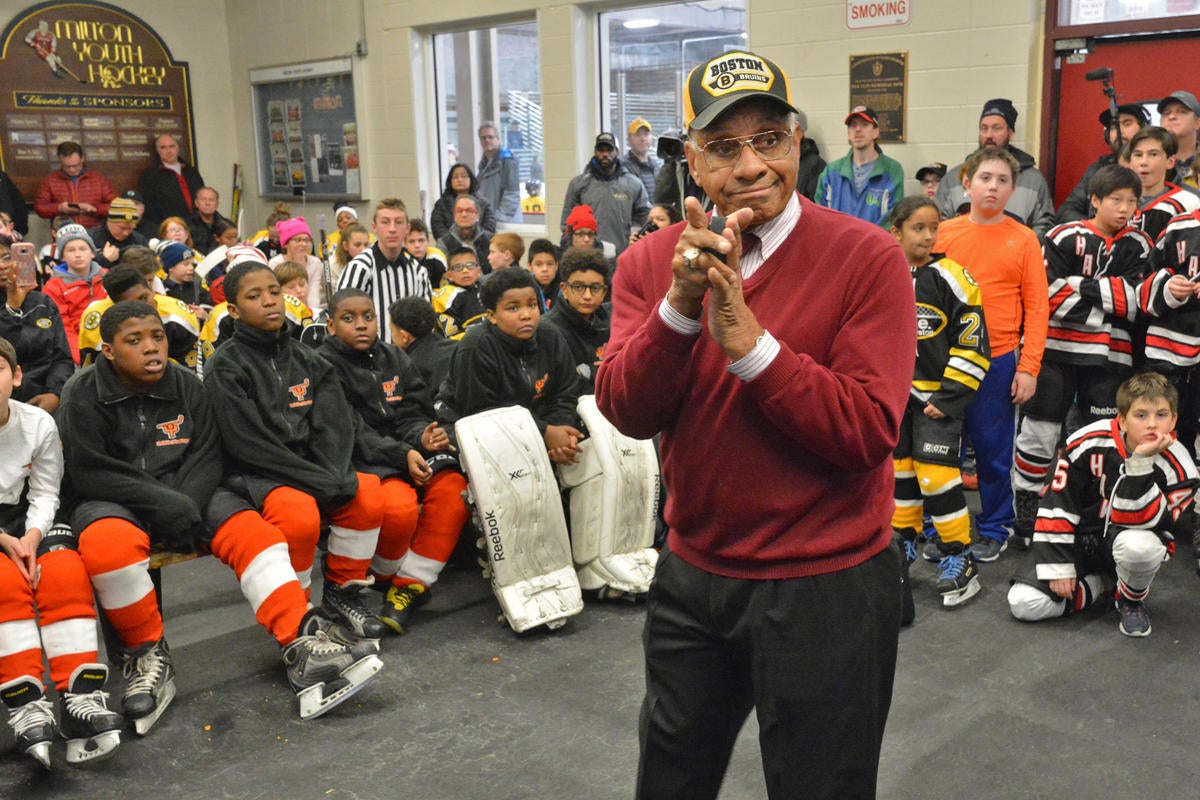 Willie O'Ree, the National Hockey League's first player of African descent, helped to launch a week-long celebration marking the 60th anniversary of his history-making debut.
Appearing over the weekend at the Willie O'Ree Invitational Tournament, hosted by SCORE Boston Youth Hockey at Ulin Memorial Rink in a suburb of Boston, the Boston Bruin legend was greeted warmly by girls and boys of four youth teams from Massachusetts and Pennsylvania.
Commemorating one of the NHL's diversity and inclusion milestones throughout the tournament weekend named in his honor, O'Ree told the young players "You can do anything that you set your mind to."
"If you feel strongly within your heart and within your mind, don't let anyone tell you that you can't attain your goals," said O'Ree.
Read the entire article here.