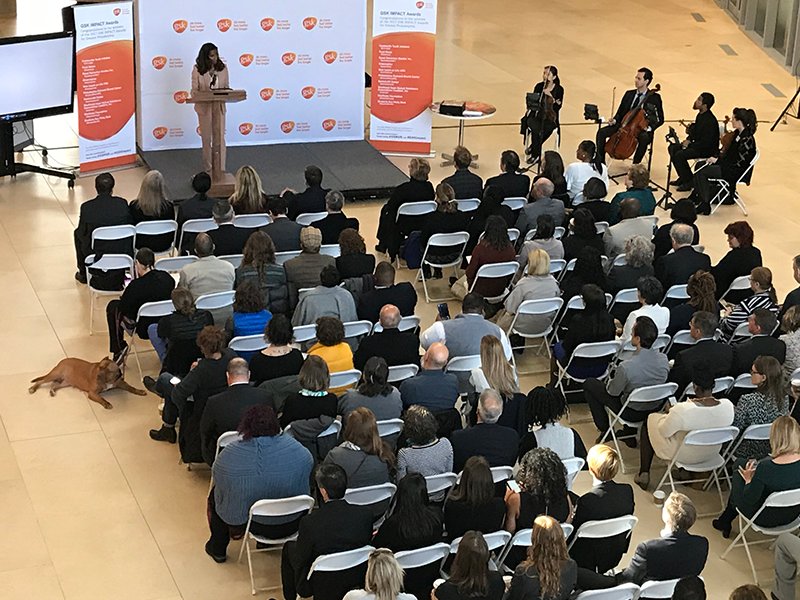 For more than 20 years, one of the world's leading research-based pharmaceutical and healthcare companies, GlaxoSmithKline (GSK), has influenced the building of healthier American communities. Collaborating with nonprofits as a standard-bearing, socially engaged and responsible corporation, GSK nobly addresses critical community health challenges.
Showcasing the company's values, that are embedded in its culture and decision-making, yesterday GSK honored 10 organizations with the GSK IMPACT Award.
"Our 2017 GSK IMPACT Award winners are improving health outcomes in Greater Philadelphia in unexpected ways," said Caroline De Marco, Vice President of GSK's US Pharmaceuticals division.
"Although we may not usually think of safe housing, quality education, farming or physical activity as healthcare interventions, these nonprofit organizations demonstrate that their work has a meaningful impact on the health of our region," said De Marco.
In recognition of outstanding contributions to a healthier Philadelphia region, the nonprofits were awarded $40,000 each to support their hand-in-hand work improving the health of residents throughout their respective communities.
Read the entire article here.